Google My Map features The Key Guys as Car Locksmiths in 117 Twin City cities
The Key Guys have been providing car locksmith service throughout the Minneapolis St Paul metro area for over two decades now. They recently put together a Google My Map to show the 117+ metro area cities they serve.
It is a pretty impressive reach serving well over 3 million area residents with 24/7 365 day emergency automotive locksmith services.
"We come to You" takes on more meaning when folks see how broad an area we try to service, says owner Brian Nystrom. We have a small fleet of vans servicing the area. Whenever possible we try to get to emergency situations as fast as possible.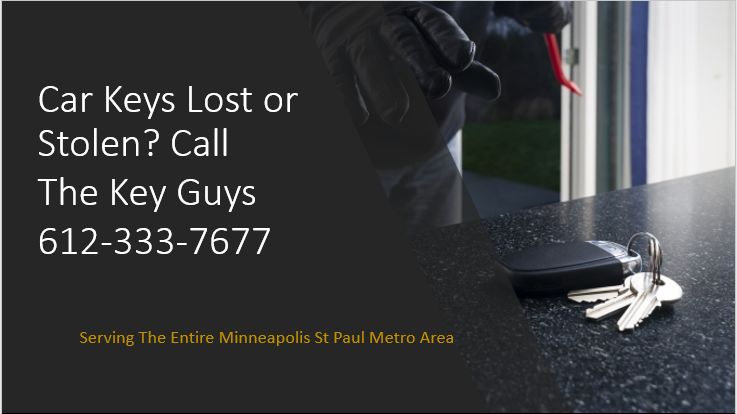 "When someone gets stranded without their car keys – because they were lost or stolen – it can be a pretty helpless situation," Brian continues. They could go to the expense of having their car towed to a dealer or service station and then pay not only the cost of new keys but the tow as well.
A better plan is to call The Key Guys. We will come to you in your location, at home, work or shopping and cut new keys for you on the spot. "That saves you money," says Brian.
Even more money when you realize that The Key Guys main customers are the very service station and car dealerships you may otherwise have your car towed to. "We may well still get the business, but you will pay more as the dealer will add their markup to our fee."
So a word to the wise, don't loose your car keys – they are more expensive to duplicate these days – and if you do – remember to call, The Key Guys.
from Car Keys Made & Repaired – THE KEY GUYS – Car Key Duplication https://www.thekeyguys.com/the-key-guys-are-the-map-as-the-twin-cities-car-locksmiths/
via
IFTTT