Broken Car Key?
Like other equipment, car keys can get damaged or broken. It is normal. Getting replacement keys for today's sophisticated programmed keys can be very challenging at first. With a number of things to consider, replacing keys can be quite a handful. To help you find the perfect replacement for your keys, here are some tips to remember.
One of the first people to look for when getting auto key replacement is a trusty auto locksmith. A good locksmith can make the tedious process of car key cutting look easy. To be on the safe side, you can ask your locksmith to add safety features to your car key fob.
While you are at it, be on the safe side and get a duplicate copy for your keys. You will need one for situations like when you break your car key or lose it.
The professionalism and trustworthiness of your chosen locksmith are important. An unprofessional locksmith could cheat you when it comes to prices. Worse, he can make copies of your keys for himself. When looking for legitimate locksmiths, try to ask around. You might have some relatives who have had key problems and has a trusty locksmith that you can turn to. In the Minneapolis St Paul Minnesota area, you should call us, The Key Guys.
Now that you have an idea on where to get your keys replaced, the thing to consider is when. When is the right time to get a key replaced? Actually, as long as your keys still work, there's no need to have them replaced. But to be on the safe side, it is good to check them for cracks or rust every so often.
A good time to have them replaced is when your fob seems to be running low on battery. Another is when you find it hard to press the buttons. This is caused by the buildup of dirt inside your key fob.
Another clue to look for is when your car responds slower when you use your key fob. This means that either your fob is low on battery power or something is wrong with the fob. Whether it is faulty wiring or circuitry-related, it is wise to get your fob checked regularly.
Last but not the least is the cost. Some people shy away from the idea of getting replacement car keys because they assume it's expensive. With a lot of changes and upgrades with the Remote Key System, key replacement need not be costly. Why be wary about expense when there are affordable options. Before deciding which key replacement to choose, consult us and or elsewhere in the US a trusted locksmith.
We may have insights or suggestions that you have overlooked. Remember, you would not want to have your keys breakdown on you when you need them the most.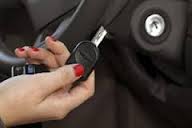 Do not skimp on your car keys. Replacing them is normal and in the long run will improve your driving experience.

Over time, car keys do need replacing. And when that day comes, a car owner should be prepared for it, with an extra key at hand. Due care is needed for cars and keys to function properly. It will not do you good to ignore these tips. Take care of your car keys because without them, your car is useless.
Originally posted 2015-05-22 19:22:57. Republished by Blog Post Promoter
from Car Keys Made & Repaired – THE KEY GUYS http://thekeyguys.com/replacing-your-broken-car-keys/
via
IFTTT